NEW for the 2013-14 school year!
Skyward Family Access
(Formally Parent Connect)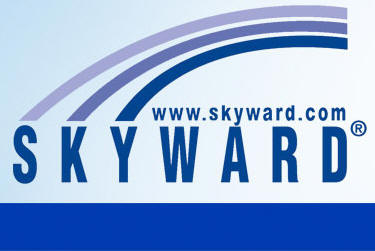 If you haven't received your Skyward username and password in the mail, please fill out and submit a registration form.
See below for the Skyward registration form with directions on where to submit
IMPORTANT NOTE
If you are having trouble logging into Skyward Family Access
Pop-up blocking may be the issue
You will need to turn off pop-up any blockers or allow access to
skywardech.sccresa.org
For more information on pop-up blocking for Internet Explorer: Click Here
For more information on pop-up blocking for Google Chrome: Click Here
If you are still having trouble, please fill out the Online Help Request Form below
Welcome to ECSD's Family Access & e~Funds for Schools Website
Family Access is a web application that provides you with direct access to student data via the Internet. Using a confidential Login ID and password, you can login using a web browser and view your child's data, such as progress reports, attendance records, report cards, transcripts and more. Family Access allows you to view, in one session, data on all your enrolled dependents in the district, even if there are multiple school sites.
e~Funds for Schools is a program that offers various options for parents/guardians who choose to make food service payments on-line and is extremely user friendly. The e-Funds For Schools service is offered to you by a third party service provider and they charge for processing your payment(s), similar to other on-line banking services.
To sign up for an account, print and fill out the Registration Form and mail it to the address listed on the form. Once it is received and processed your Family Access Login ID and Password will be mailed to you.
Note: You must ENABLE (Allow) "Pop Ups"

for Family Access to Open

If you have any questions

or problems logging in, please fill out

the online Help Request Form

(Fill out and submit this document to receive your Username and Password)

<![if !vml]><![endif]>

Login or Register for e~Funds for Schools!

Make Foodservice Payments Online!

NOTE: You will need to know your FAMILY ID number or the Student ID number of your child(ren) to create an e~Funds account. You can find this information in Skyward Family Access under the Student Information Link

East China School District is pleased to bring you the online convenience of our new school meals payment processing system, PaySchools. This program allows you to make payments online via e-check or credit card at your convenience from our school's Web site.

There is $1 transaction/convenience fee for each electronic checking payment and $2.45 per each $100 increment in the transaction for credit or debit cards. When you setup your account, please review your options carefully.

Parent Introduction Letter to e~Funds

e~Funds for Schools Registration Information and Instructions
Revised: 09/25/2013